Life Style
Roger Federer: How his greatest loves collided at the Sydney 2000 Olympics
The hallmark of Roger Federer's tennis career was his remarkable success on the court, but did you know that he had won zero titles before he met his wife Mirka?

And did you know how and where the Swiss legend met her?

Fortunately for Federer, tennis led him to find the love of his life, and now wife of 13 years with whom he shares four children.

After announcing his retirement from the sport last week, we take a look back at an introduction 22 years ago that would change Federer's life forever both on and off the court.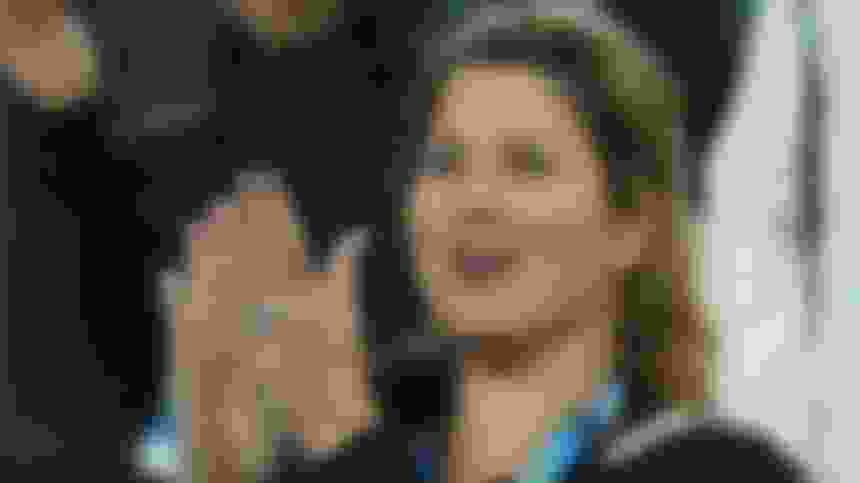 Miroslava 'Mirka' Federer is a former professional tennis player who represented Switzerland at the Sydney 2000 Olympic Games.

 (2017 Getty Images)
How did Federer and his wife meet?
The magical moment happened at the Sydney 2000 Olympics, where the Swiss tennis players and wrestlers were sharing accommodation in the Olympic village.
It had become apparent that 18-year-old Federer was infatuated with fellow tennis player Miroslava 'Mirka' Vavrinec, who was 21.
But the painfully shy future star needed the assistance of his teammates to go and introduce himself.
But everything went according to plan and years later, Federer revealed that they shared their first kiss on the final day of the event.
"We spent two weeks together in those dorms. We were together with the wrestlers and all the other cool athletes. I guess over the two weeks, we built up some chemistry," Federer recalled in an interview with CNN.
"(A wrestler) said, 'Hey, kiss her now'. And I'm like, 'No, I don't know, maybe, should I?' So, anyway, I did.
"She told me I was so young when she kissed me. I tried to tell her I was almost 18-and-a-half. I tried to sneak in a quarter year!"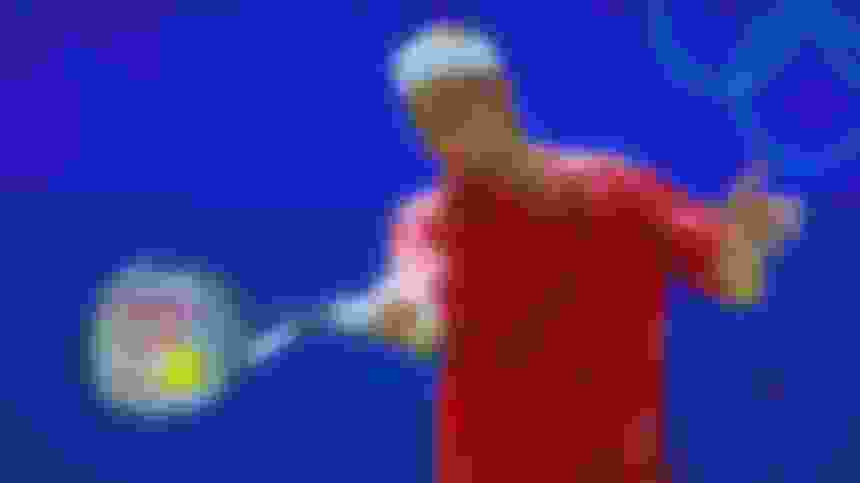 Roger Federer in action at the Sydney 2000 Olympics
While Federer was unable to win a medal at the Sydney Games, falling to Arnaud di Pasquale in the bronze medal play-off, he had won Mirka's heart.

The duo teamed up once again for their country at the 2002 Hopman Cup, but a recurring foot injury forced Vavrinec into an early retirement the same year.

But her future with Federer was already decided.

She accepted the offer to become his public relations manager, meaning the pair would get to travel together on tour.
How Mirka helped Roger Federer to mature
If anyone thought this love interest might distract Federer from tennis, they were gravely mistaken.
In fact, stability off the court helped the sometimes emotionally erratic teenage player mature.
"She had no particular requests, the only thing she wanted was to spend time with me," Federer told Sportworld of their early years together.
"I had yet to win a title.
"She is a strong and intelligent woman, who had a huge impact on me both inside and out off the court. She trusted me and taught me to always do my best. Also, she has been close to me after every defeat. She has never allowed my career to interfere with our daily life."
Three years later, the Basel-born prodigy beat Mark Philippoussis in the 2003 Wimbledon final to land his first Slam.
That victory ushered in a period of unprecedented success, where Federer dominated at SW19, the Australian Open, and US Open.
Roger Federer: Family and kids
In 2009, Federer and Mirka were married in a villa near Basel, the same year that the couple's first set of identical twins were born – both girls.
They had another pair of twins in 2014, this time fraternal twin boys.
After a career that took in 103 wins, including 20 Grand Slams, Federer was quick to thank his wife and kids when announcing his retirement.
"I would like to especially thank my amazing wife Mirka, who has lived through every minute with me," the statement read.
"She has warmed me up before finals, watched countless matches even while over eight months pregnant, and endured my goofy side on the road with my team for over 20 years.
"I also want to thank my four wonderful children for supporting me, always eager to explore new places and creating wonderful memories along the way," he added. "Seeing my family cheering me on from the stands is a feeling I will cherish forever."