Life Style
Sports
Phenomenal News for Roger Federer Fans as Friend Reveals Heart-Warming Update on His Children's 'Serious' Tennis Future
The Swiss tennis legend, Roger Federer and his performances on the ATP Tour have delighted the sporting community for more than two decades. Now that he has put down his racket, many fans have been curious to know about his off-court adventures. And now it looks like they have some interesting news about the same.
His agent's wife Mary Joe Fernandez recently opened up about Federer during a podcast. In addition, she also gave a hint to the fans that they might get to see another tennis superstar from the Federer family.
Mary Joe Fernandez talks about Roger Federer and his family
The former American tennis player was recently featured in the podcast, 'Holding Court with Patrick McEnroe,' in which she talked about this season's Australian Open. Meanwhile, she was asked about the Swiss Maestro, considering she is the wife of his agent. Mary Joe Fernandez was also questioned by McEnroe whether the former tennis player followed this season's Australian Open.
Answering his question, she said that Federer's doing really well after he moved away from tennis. Fernandez added that he is back home in Switzerland with his wife and his four children. However, she hasn't really asked him whether he is following various tennis tournaments nowadays.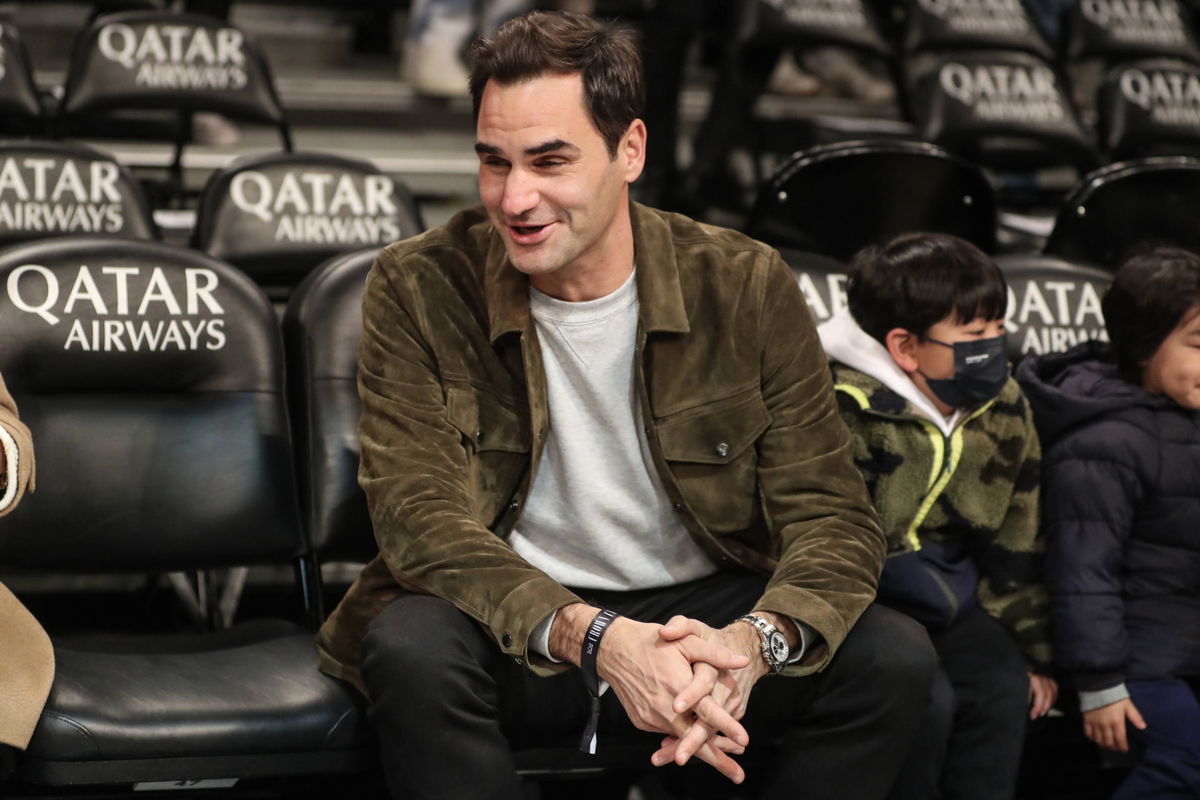 But, the former tennis star said, "I'm sure he loves tennis. All his children play tennis one really loves it, which is so fun for him and his wife, Mirka. They love tennis so much. They're like they have to play, they have to play more."
In revealing so, she gave a huge hint to his legion of fans that they might get to witness another tennis star from the Federer family. She said, "Finally, one of them really showing a big interest in it. It's very, very cool to see."
Joe Fernandez also detailed Federer's off-court activities
In the same podcast, she revealed that the 20-time singles Grand Slam champion has been busy taking care of his sore knees. Federer previously picked up a niggling injury from his Laver Cup antics. Speaking of it, Fernandez said, "he's hoping maybe at some point to play a little bit, you know, some we can, but right now he's enjoying you know, just the time at home with his family."
Later, she talked about Federer venturing out of his comfort zone as the Swiss tennis legend made his mark in the fashion industry. Joe Fernandez said, "I know he's hosting the Met Ball in May in New York. He's got a busy social calendar and a lot of sponsor responsibilities. So they're keeping him busy. My husband's keeping him very busy."